Children should have their feet checked by a Podiatrist to avoid or correct in-toe gait, out-toe gait , and flat feet which should be addressed at a young age to prevent other foot problems later on in life.
Children's Foot Problems
Andrew Klayman -Podiatrist has a special interest in children's foot problems and has been treating kids feet successfully for over 26 years. We welcome children of all ages into our practice. No child is too young to be seen by a Podiatrist.
Children's foot and walking problems can be a great parental concern. Walking problems are often asymptomatic and first noticed when the child starts walking. Their gait may be awkward, shoes are worn down unevenly, complain of unsteady gait or pain in feet and legs.
Treatment
With children it is essential to identify as early as possible, any problems that might need podiatrist treatment as early as possible to prevent problems later in life. The saddest statement we hear from parents is " we wish we made an appointment for treatment much earlier for our child ". In our office we will perform a complete history and physical pertaining to the foot and provide the right treatment for your child. Generally most children's problems are satisfactorily resolved with the right podiatry treatment.
Common Foot Problems
in-toeing
out-toeing
Flat Feet
Heel Pain ( severs disease )
Children's sport injuries
In-Toeing
In-Toeing or pigeon-toed is a common foot problem which usually becomes more apparent as the child walks. " Ideally " children should walk with both feet pointing straight ahead or slightly turned out. With in-toeing the child will walk with one or both feet turned in and may even trip over. It is particularly common in children aged 4 and under. Accurate and early diagnosis is key. Treatment usually involves a type of orthotic called a gait plate.
Out-Toeing
Out-toeing is a condition where the child walks with one or both feet markedly turned out or abducted. Not as common as in-toeing, the child may look clumsy when walking and running. excessive out-toeing can lead to a flat foot and excessive pronation causing other lower extremity pain.
Flat Feet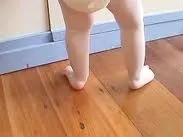 Flat feet or pronated feet are when arches on the inside of the feet have collapsed and flattened. The ankles may also roll in excessively, particularly when walking.
Flat feet place excessive strain on muscles and ligaments leading to poor lower extemity alignment and function. The child may complain of aching or tired feet and legs. Flat feet causes excess pronation and may be causitive factors in foot, ankle, knee, hip pain, and back pain. It can also cause structural changes later on in life like the development of bunions and hammertoes.
There are many causitive factors in the development of flat feet , so a thorough assessment by a Podiatrist is so important. Treatment mostly involves custom orthotics and outcomes are better if treatment is implented early in life.
Severs disease ( Heel Pain )
Severs disease deserves special mention as its one of the most common foot problems we see in children . The child will complain of pain in one or both heels. Pain is usually worse after activity and the parent may notice the child limping after sports. most common during ages of 8-14. Severs disease is a growing condition and your child will grow out of it, however they need not to put up with the pain during or after sports. It is easily treated and managed so consultation with a podiatrist is recommended.
Children's sport injuries
Canadian children are very active in sports from hockey, figure skating, football in the fall-winter to soccer, baseball, in the spring-summer. All sports put different stresses and force on your feet causing potential sport injuries. Making an appointment to have your childrens feet evaluated can prevent foot problems and allow your child to continue their love of sport- pain free!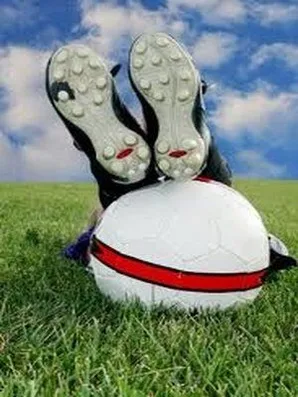 Make An Appointment For Your Child
416-928-3338