A Podiatrist is a Doctor of Podiatric Medicine (D.P.M.) who is a trained in the diagnosis, treatment and prevention of foot disorders. Podiatrists are concerned about the prevention of foot disorders by mechanical, surgical and other means of treatment. Most Podiatrist education include a undergraduate degree in science prior to entry in the four year graduate degree in a College of Podiatric Medicine in the United States, followed by a residency at an accredited institution for 1-3 years. When searching out for a Podiatrist in the local phone book directory or internet make sure that the person you schedule with is a certified Podiatrist with a D.P.M ( Doctor of Podiatric Medicine )., some information in the public domain make false claims and statements on their accreditations,designation and general facts. In Ontario there are two QUALIFIED foot care providers PODIATRIST AND CHIROPODIST regulated by C.O.C.O.O. A detailed accurate list of certified trained Podiatrist who pracitice in the province of Ontario are on the Ontario Podiatric Medical Association Website www.opma.ca . When Your Feet Hurt No One Knows Your FEET Better . Schedule with the Professionals.
Foot Ailments A Podiatrist Treats
General:
Callouses, Corns, Athlete's Foot, Fungal Nails, Ingrown Nails, Warts
Surgical:
Ingrown Toenails, Morton's Neuroma, Warts, Hammertoes, Ganglion cysts, Bunions
Podopediatric Foot Care (Children's Foot Care):
Flat feet , In-toeing, Out-toeing, Warts, Juvenile bunions, Ingrown nails.
Orthopaedic Biomechanics: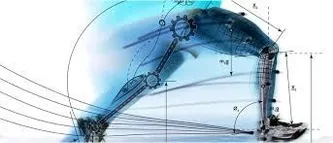 Fallen arches, Arch pain, Flat Feet, Tendonitis, Heel Spurs, Heel pain, Foot Imbalance, High arches, Muscle cramps, Posterior Tibialis Dysfunction, Bunion pain, Shin Splints, Patellofemoral Syndrome -Limb Length Discrepancy-Low Back pain due to imbalance in foot biomechanics and Sport related disorders.